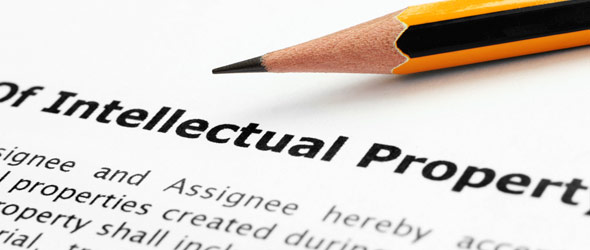 Trademark & Copyright
Protecting Your Company's Identity
Too many companies we have met spend tens of thousands of dollars on marketing materials and their websites only to lose their brand and identity to other companies only too eager to take them for their own.  Protecting trademarks, trade secrets, and copyrights is essential to ensure the competitive edge of your business.  It is critical to distinguish yourself from other businesses by use of unique logos, trade names, and marketing materials, but it is even more important to give yourself the added protection that trademark and copyright registration provides.
While the "common law" does give a business owner a trademark in a logo or trade name, only federal trademark registration provides for penalties against infringers of the trademark.  Also, trademark registration provides public notice of the first use of the trademark, which is critical to establishing a trademark infringement claim.  The Law Offices of McLaughlin & Associates, P.C. handles applications for federal trademark registration for companies throughout the United States.  For a competitive flat rate, we conduct availability searches, prepare the entire trademark application, and respond to Office Actions.  Unlike some "online" trademark services, we personally discuss the results of our search and provide legal analysis of the strength of your trademark and advise regarding the best manner to present it to the U.S. Patent and Trademark Office (USPTO).
McLaughlin & Associates, P.C. also handles copyright applications with the U.S. Copyright Office.  Similar to trademark protection, registering your copyright gives you additional remedies if your copyrighted material is used by another.  We prepare the entire application for you for one, low flat fee.  Copyright applications are critical not only for writers and musicians but also for companies seeking to protect their unique websites, trade manuals, and marketing materials.
Trademark and Copyright Infringement
Law Offices of McLaughlin & Associates, P.C. has extensive litigation experience both prosecuting and defending against trademark and copyright infringement claims.  We have appeared in state and federal court to seek temporary restraining orders and injunctions and damages under the Lanham Act and the Copyright Act.  Our firm has also presented arguments before the Trademark Trial and Appeal Board and the Federal Circuit.  However, companies also rely on our expertise when defending against frivolous or overreaching claims asserted against their proper use of their own logos and materials.  If you are forced into court on these complex issues, you want to ensure you are receiving the best representation from attorneys knowledgeable in trademark and copyright law.
In order to protect your trademark or copyright, contact Law Offices of McLaughlin & Associates, P.C. by calling (630) 230-8434.