Kerry Rieder-McLaughlin
Human Resources Consultant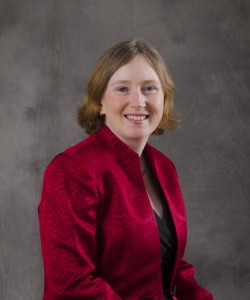 Direct Phone: (630) 449-4590
Fax: (630) 230-8435
Kerry Rieder-McLaughlin brings over a decade of experience in the areas of employment and labor issues to our business clients, having served as former EEO Officer for the Illinois State Toll Highway Authority and as a human resources generalist with major corporations and insurance carriers. She assists our small business clients with development of employee handbooks and manuals, preparation of appropriate documentation for personnel files, and provides best practices advice to HR and personnel managers.
Education
Loyola University-Chicago
MSIR, Human Resources – 1994
University of Wisconsin-Madison
B.S. – Journalism/Public Relations – 1990
Professional Skills
Former EEO officer and ADA Compliance officer for the Illinois State Toll Highway Authority.
Over 8 years of Human Resources Generalist experience for major corporations and insurance companies.
6 years of training, development and presentation experience. Certified Achieve Global Trainer (f.k.a. Zenger Miller).
Investigation skills for EEO and ADA compliance.
Conduct pre-employment testing, interviews, new hire orientations, and exit interviews.
Provide professional advice regarding payroll, benefits, transfers, insurance and worker's compensation issues.
Experience in various recruiting methods including college fairs, online sources, and use of recruitment agencies, with emphasis on diversity. Recruit at all levels from hourly employees to high level management.
Prepare Employee Handbooks and on-boarding.
Presentations
Ms. Rieder-McLaughlin is an experienced trainer and has been presenting to employee and management audiences for over 6 years. Her presentations have included:
Sexual Harassment in the Workplace
The Americans with Disabilities Act
Hiring Practices
Behavioral Interviewing
Time Management
New-Hire Orientations
New Program Roll-Outs
Love 'Em or Lose 'Em
Supervisory Skills Training
From Hiring to Firing Best Practices