Is My Business Essential?
Published on 3/25/2020
Categories: Business, Illinois Law
Is My Business Essential?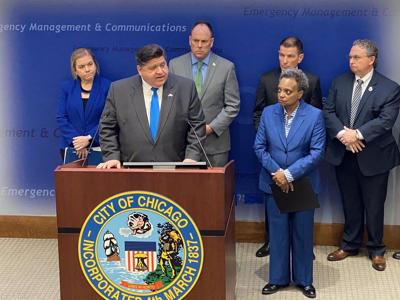 With the new normal in the State of Illinois and the US, the more pertinent question is "will I be able to stay in business?"  The short answer is a definite probably.
On March 21, 2020 Governor JB Pritzker signed into law Executive Order No. 8 Stay at Home; Social Distancing Requirements;  and Essential Business and Operations currently effective through April 7, 2020.
All Illinois residents are ordered to stay at home unless they are participating in "essential" activities, "essential" government functions, or operating an "essential" business.  But what does "essential" business mean?  Most businesses are considered "essential" so don't panic.  Here is a list of types of businesses that can and should stay open if at all possible because they provide basic goods and services that are necessary for our society to function safely and in good health.
Stores that sell groceries and medicine
Food and beverage manufacturing, animal rescues and shelters, and cannabis dispensaries
Charitable and social services organization that provide food, shelter or social services for those who are economically disadvantaged and people with disabilities
Media outlets including radio, television and newspapers
Gas stations, auto-repair and bike shops that are needed for transportation
Financial institutions including banks, lenders, title companies and institutions selling financial products
Hardware and supply stores that sell plumbing, electrical and heating supplies
Critical trades that include building and construction, plumbing, electricians, exterminators, janitors, HVAC, painting and moving companies
Mail shipping, pick-up and delivery services
Educational institutions are physically closed except for distance online learning, or if they can provide and maintain six-feet social distancing on their campus
Laundry services including dry cleaners
Restaurants that can provide pick up or delivery service only
Businesses and Manufacturers that provide products or services that allow people to work from home; that supply essential products for pharmaceutical, technology, healthcare, etc.;  and to essential business to allow them to continue to operate
Transportation such as airplanes, taxis, and commercial transportation
Home-based care services for adults with intellectual, substance use or mental disabilities; seniors and children
Professional services such as legal, accounting, insurance and real estate
Critical labor union functions to ensure the health and welfare of members
Hotels and motels for lodging and delivery or carry-out food services
Funeral operation services, however, in practice social distancing allows for no more than 10 attendees at a funeral
All essential businesses and operations are required to adhere to the six-feet social distancing protocols, or alternatively allow remote working whenever possible.  All businesses that are open must provide sanitizing products such as hand sanitizer for employees and customers and flexible separate work hours for at-risk employees and customers.  Online and remote access to services must be published online to inform customers of the availability of services.
If you have any further questions regarding whether or not you are an "essential" business under Executive Order No. 8, please contact the Law Offices of McLaughlin & Associates, P.C. at 630-230-8434 for a consultation.
Written by:  Kerry Rieder-McLaughlin, HR Consultant, Law Offices of McLaughlin & Associates
March 25, 2020
NOTE: This publication should not be regarded as legal advice or legal opinion. The content is intended for general informational purposes only. If you have any concerns regarding anything in this publication you may contact your own attorney, CPA, or our law office at 630-230-8434, website www.ma-lawpc.com.